A new culinary experience created by passionate people…
We like sometimes inviting a guest cook to share their creative cuisine and
surprise your taste buds with a unique fusion of flavours!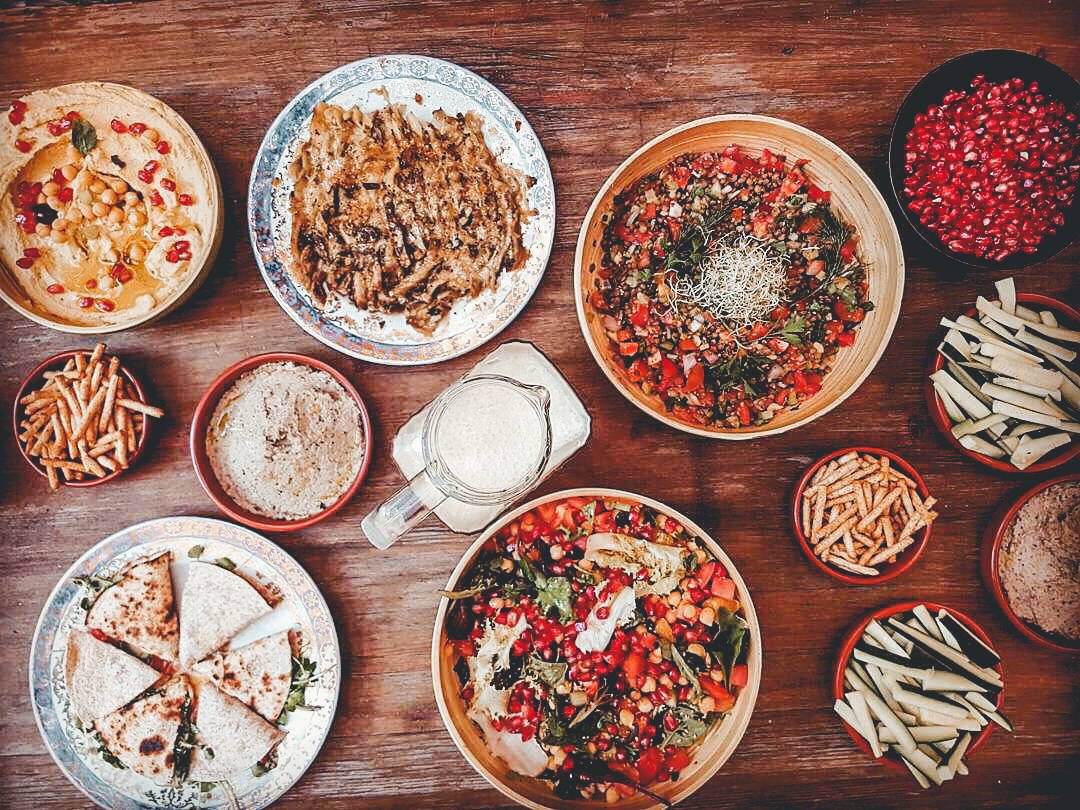 Friend's Table
By Lorena D'Instinto
"Cocina D'instinto invites you to nourish all your senses."
On Friday 15th November, we hosted Lorena, presenting her world-fusion cuisine.

A few words by Lorena:
"For our dinner I offer a menu rich in multiculturalism with nuances of the cultures to which I have had access until this moment.
All based on seasonal food and creativity that suggests the time to combine them"
"I like being "close to the people". It's the way I've found work that makes me happy and from here I can better convey my passion and what I feel for food".
A delicious and colourful menu is awaiting you:
- Crackers with two surprise sauces
- Miso Soup - Broccoli and beans with ghee- Marinated Shitake
- 2 Vietnamese rolls- Green Arepas with mushroom and roasted tofu
- Lamb meat balls with shallots
- Chocolate Ganache with salt and orange
Price 25€, excluding drinks
TABLE RESERVATION +34 971 197 326